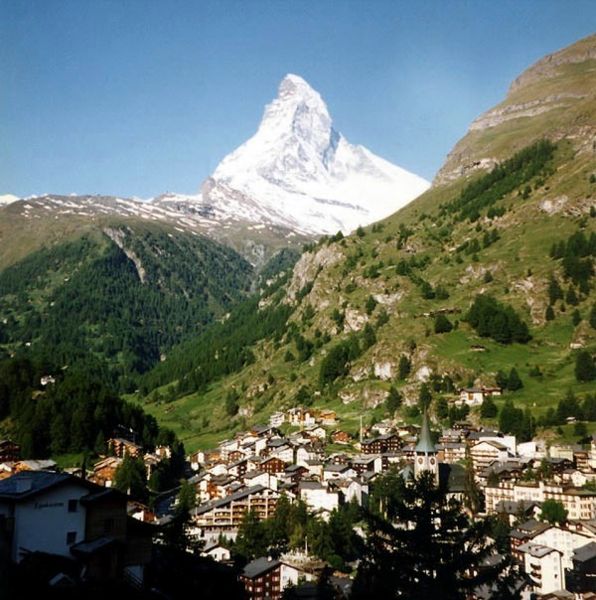 …and the Matterhorn.
One of the great things about Zermatt for train buffs is the little railway that takes you to the Gornergrat observation complex where you can view a rather large chunk of the Alps in style. The train goes through some fantastic scenery and incredibly steep grades, including tunnels.
It can be intimidating as you look through the train windows and notice aged locals hiking effortlessly on the nearby slopes — without a care, dressed in a light shirt and lederhosen (!!!) — while you're bundled up in cold-weather gear, trying to get used to the lack of oxygen at altitude.
Most ski towns I've been to look pretty dismal without snow on the ground. Zermatt, in contrast, is just plain cute.