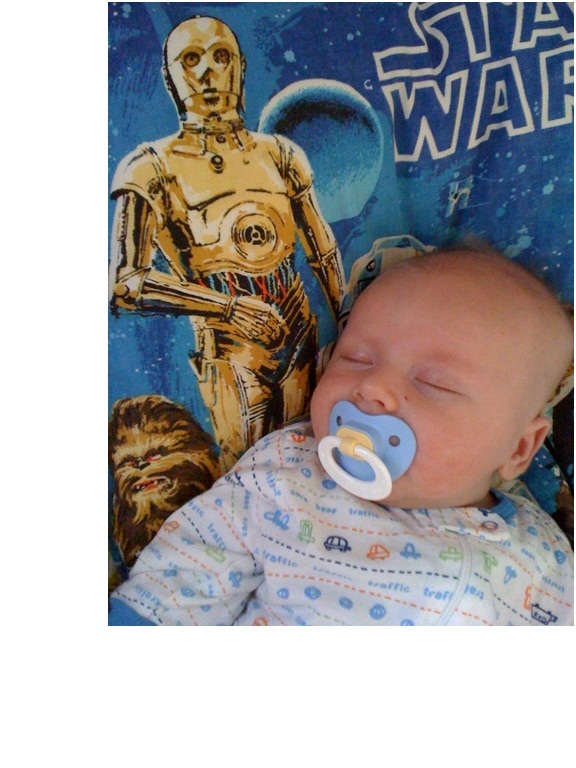 A long time ago, in what seems like a galaxy far, far away, my folks bought my brother and me matching sets of Star Wars sheets. This being 1978 or thereabouts, they were "the originals," if that counts for anything.
Now my newest nephew (born in Feb '10) sleeps on the same sheets. Held up pretty well over thirty-plus years, they have. Provide restful sleep, they do!
Click to embiggen for the cuteness.