Now that I'm mostly rested, or at least rested enough to retell the tale, here is my AAR for Boomershoot 2010. All pics can be enlarged by clicking on them.
First, the rest of the crew from the RNS firing position.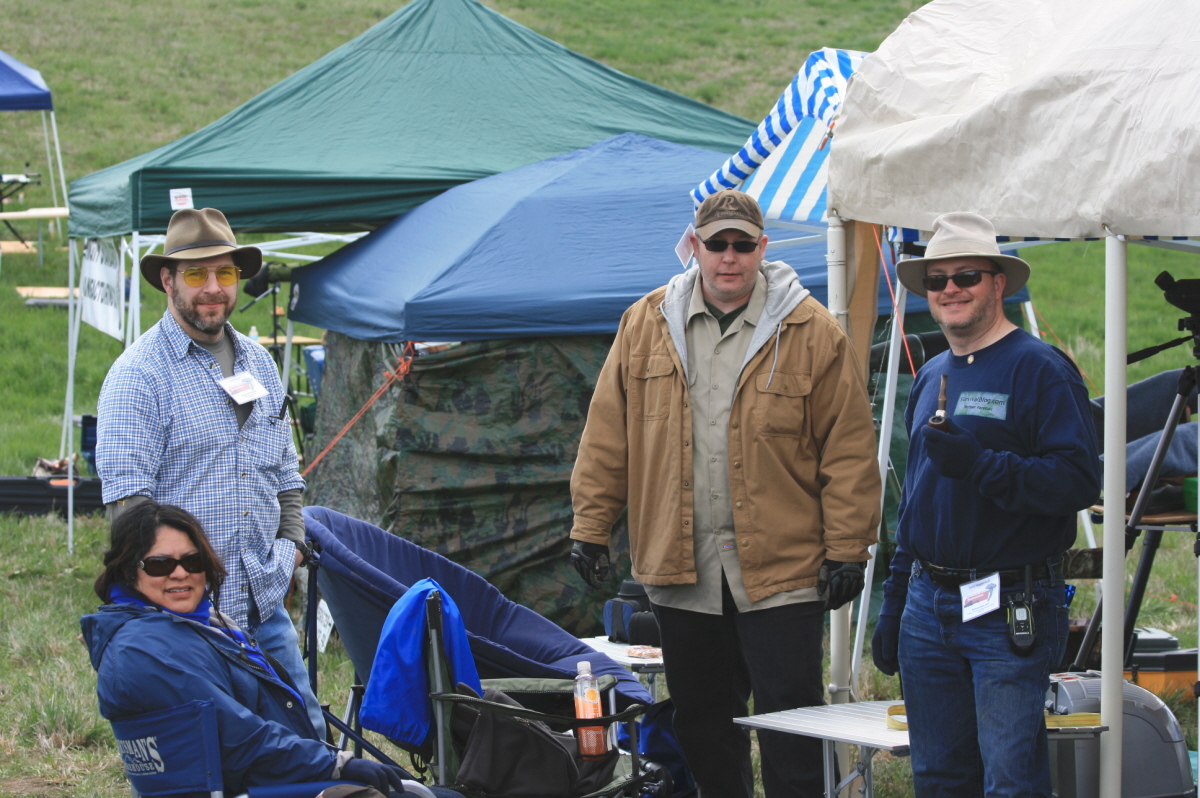 From left to right, you have the lovely Ms. David, Rolf, my ugly mug and David. Photo by Dave from Michigan.
Boomershoot sits atop the Clearwater River valley outside of Orofino, ID. This is a shot only about 1/3 of the way up to the site.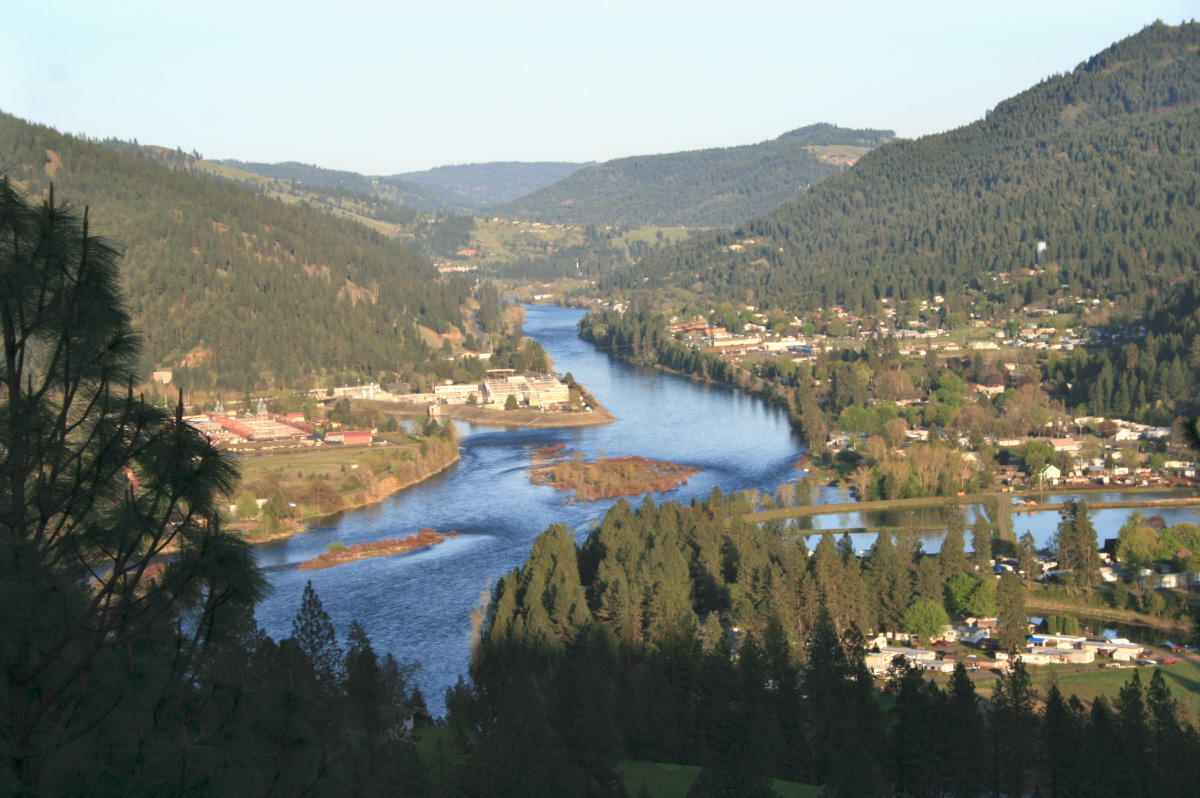 Photo by Dave from Michigan
And this is some of the scenery from almost the top of the palouse.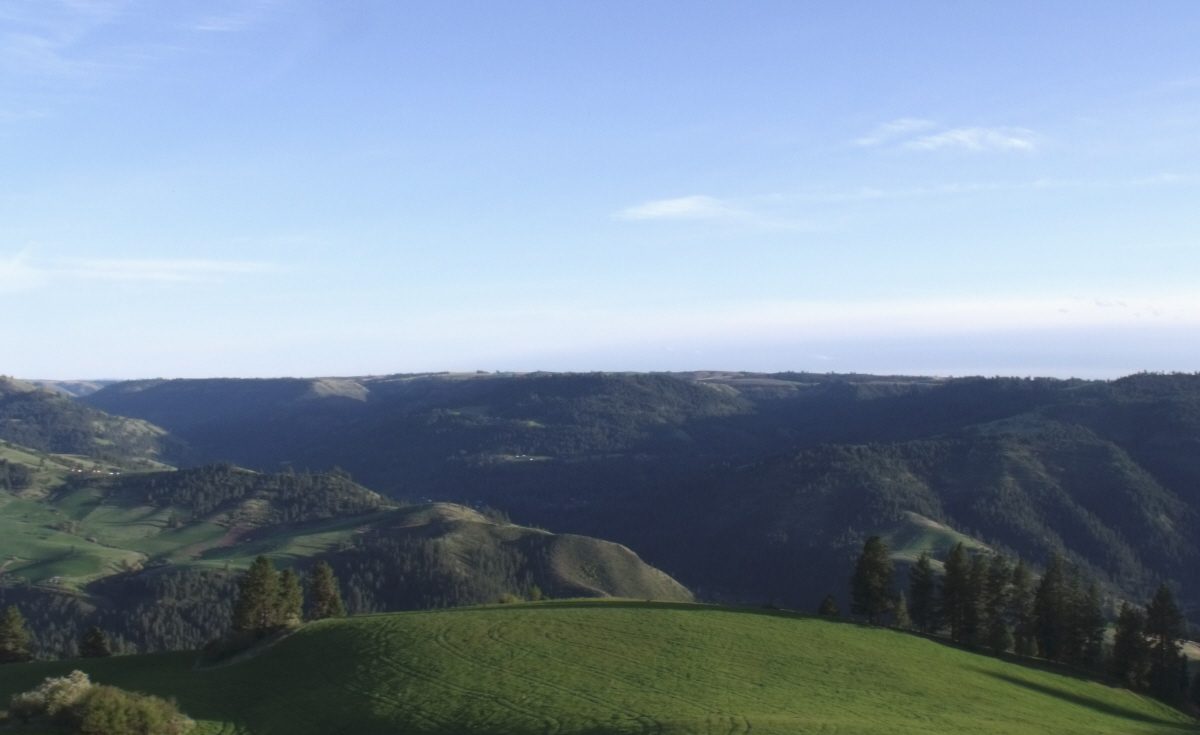 Photo by Rolf
On Friday, once we were on site and got the tents set up, we got to sighting in. Also, my fellow residents of the RNS position were introduced to my "surprise".
As you can see, I brought a couch.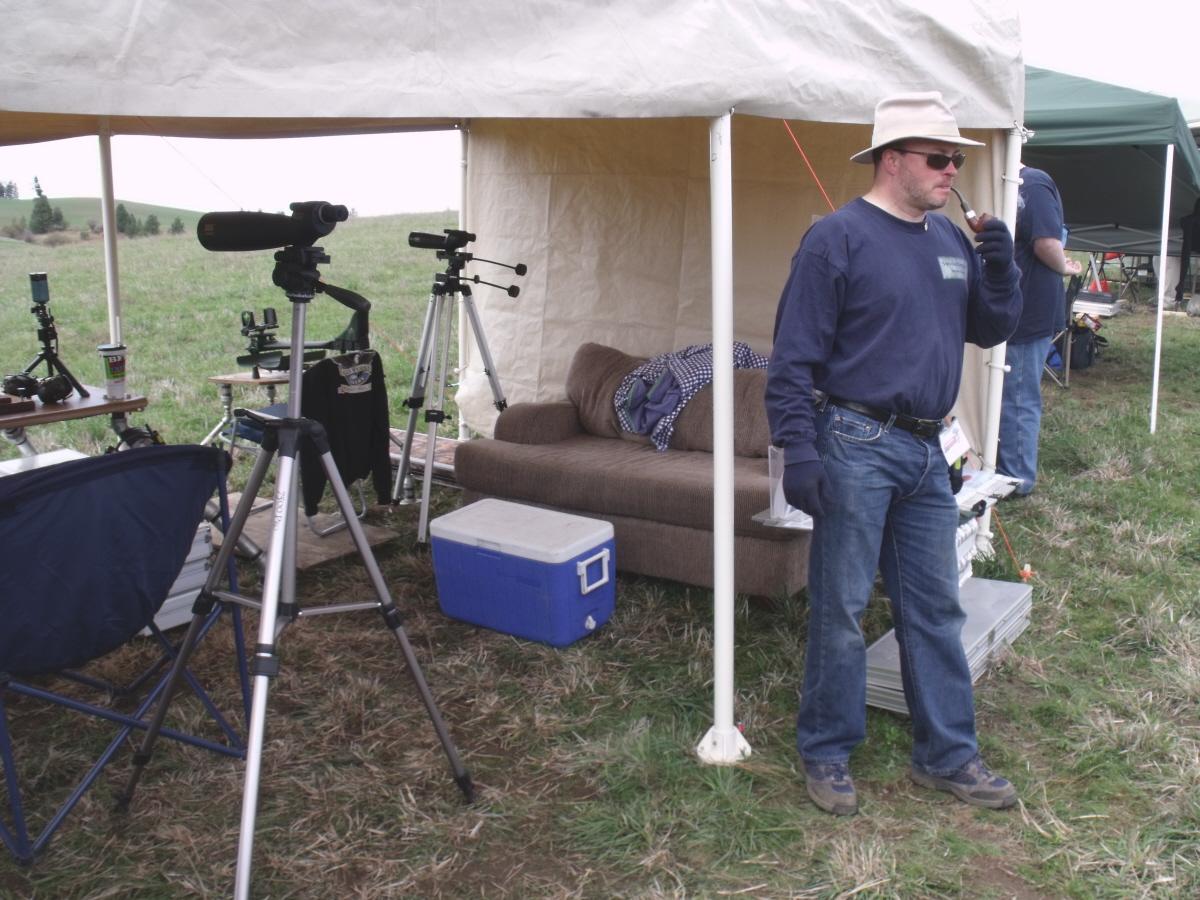 Photo by Rolf
Boomershoot does not have to equal being uncomfortable.
David and Ms. David spent Friday attending Gene Econ's long range precision rifle class. Even though it was her first time shooting a rifle at any distance, it was not too long after that Ms. David became very dangerous to Boomers along the 385yd line with my Ruger 77 MKI in .22-250 Rem.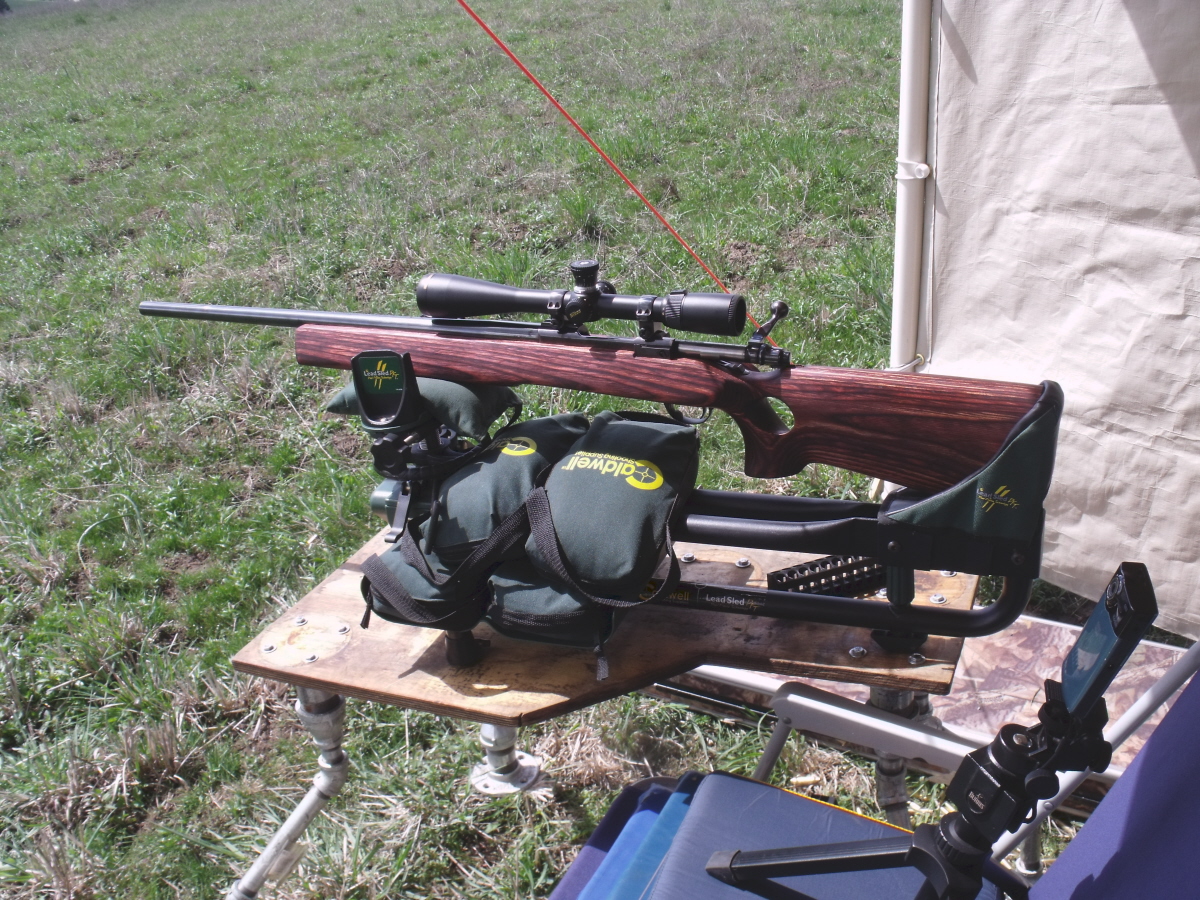 Photo by Rolf
They weren't the first to demand I let them purchase the rifle, and I doubt they'll be the last.
I spent some time knocking the steel around on both Friday and Saturday. At the end of each day, Joe would put on the "High Intensity" events (previously known as "Entertainingly Close" and "Clean Up").
Essentially, Boomers are staked at the 385yd berm and we are invited to bring our "looks menacing to Chuck Schumer" equipment down to within 30 feet or so and enjoy the shockwave.
Here I am with my XM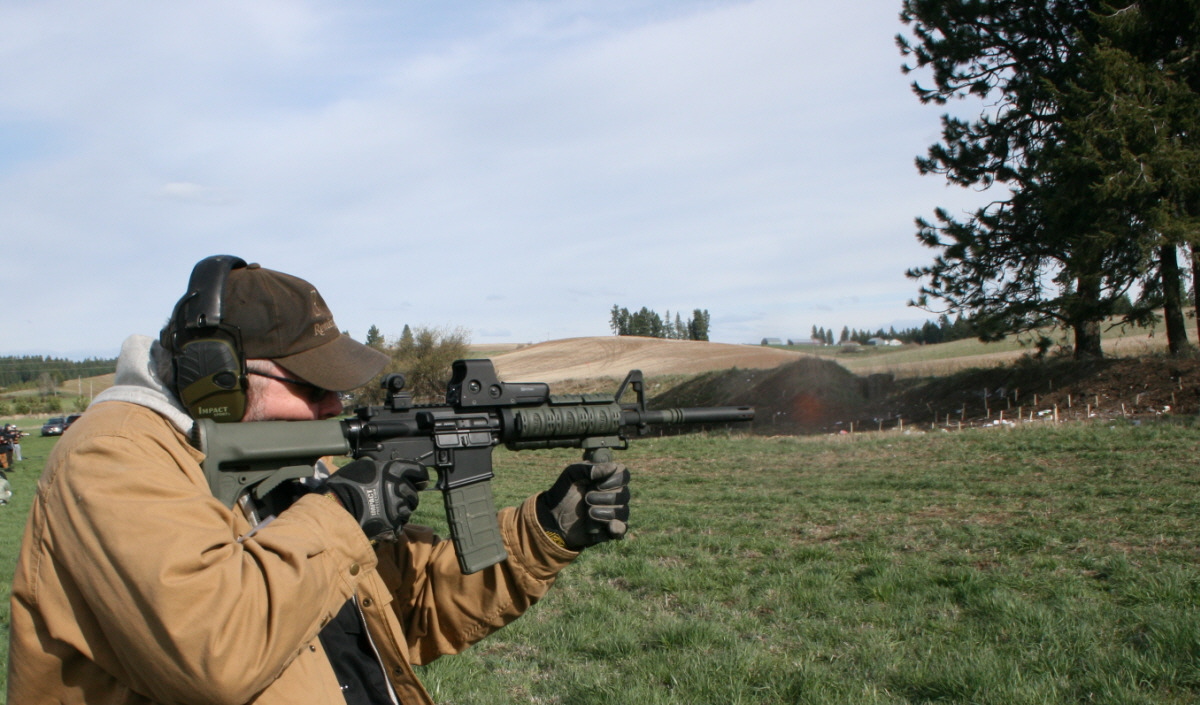 Photo by Dave from Michigan
And here is David and Ms. David. He with his SAR-8 and she with the Kel-Tec rifle.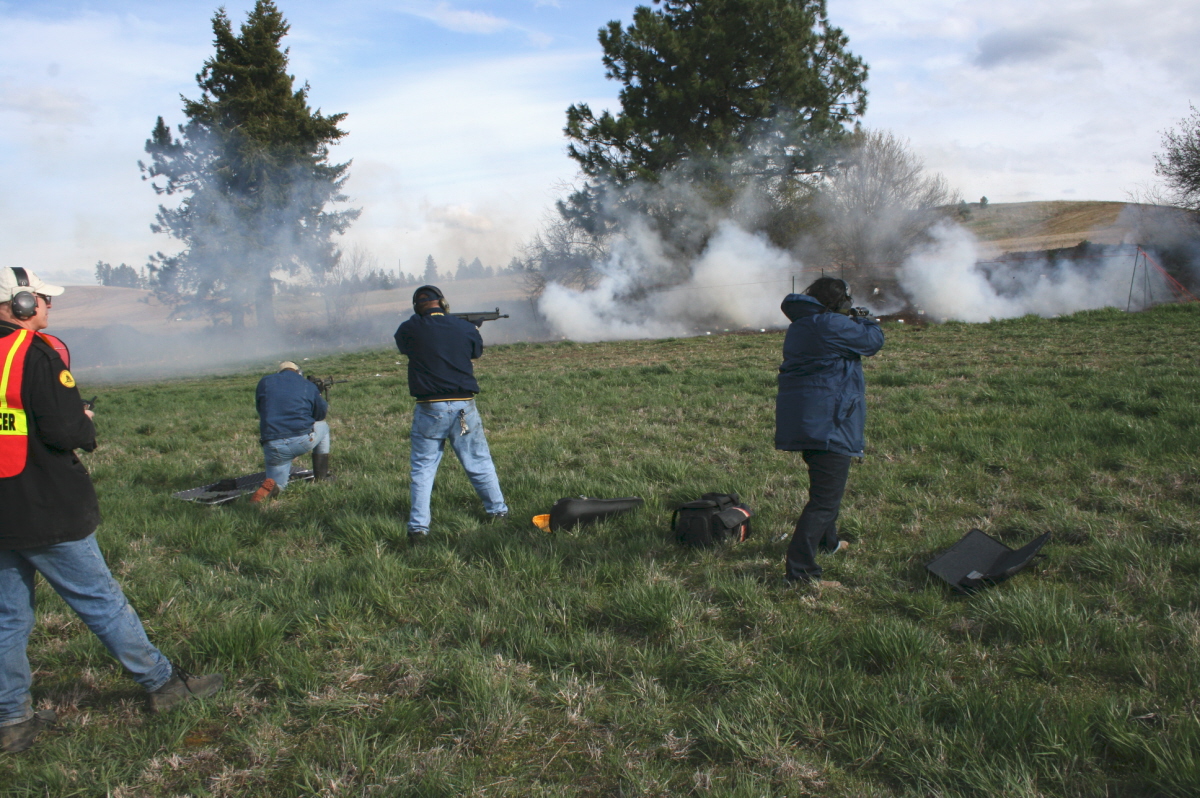 Photo by Dave from Michigan
Here is a photo of the "River o' Boomers". From our position, the top of the berm ranged 683yds and the bottom was around 580yds.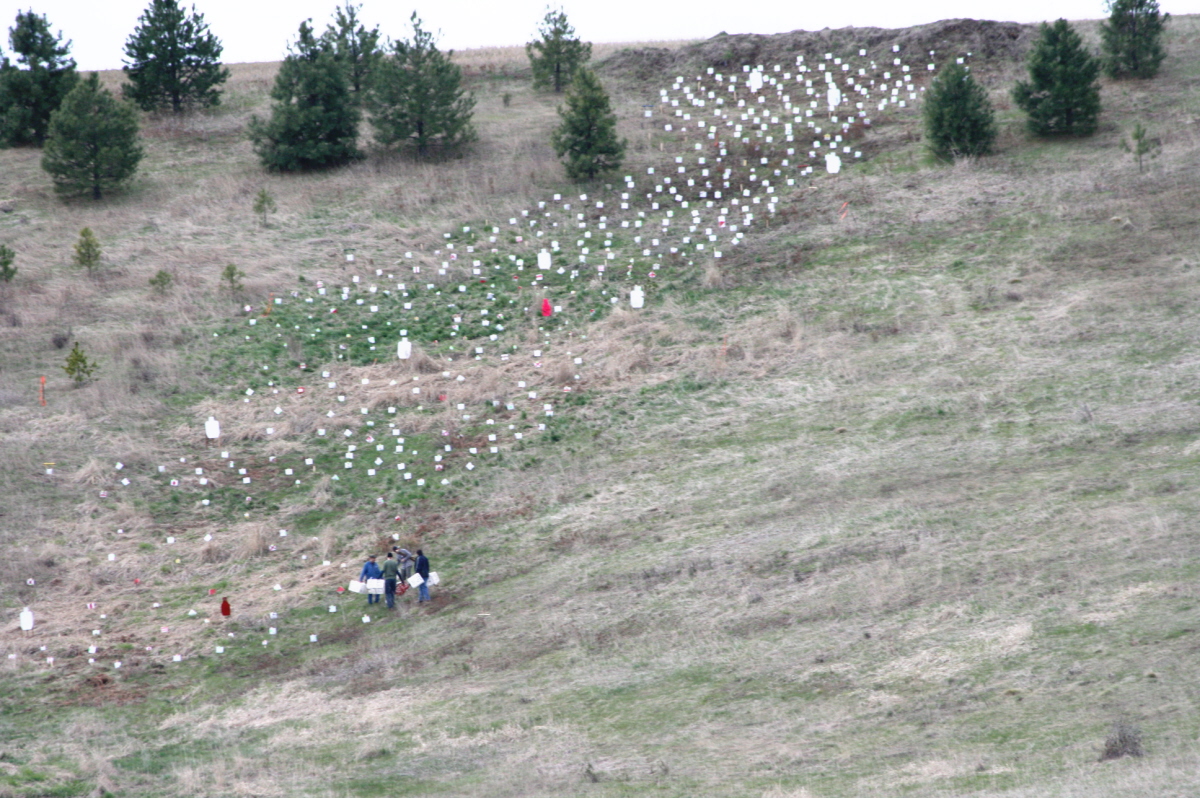 Photo by Dave from Michigan
From a different perspective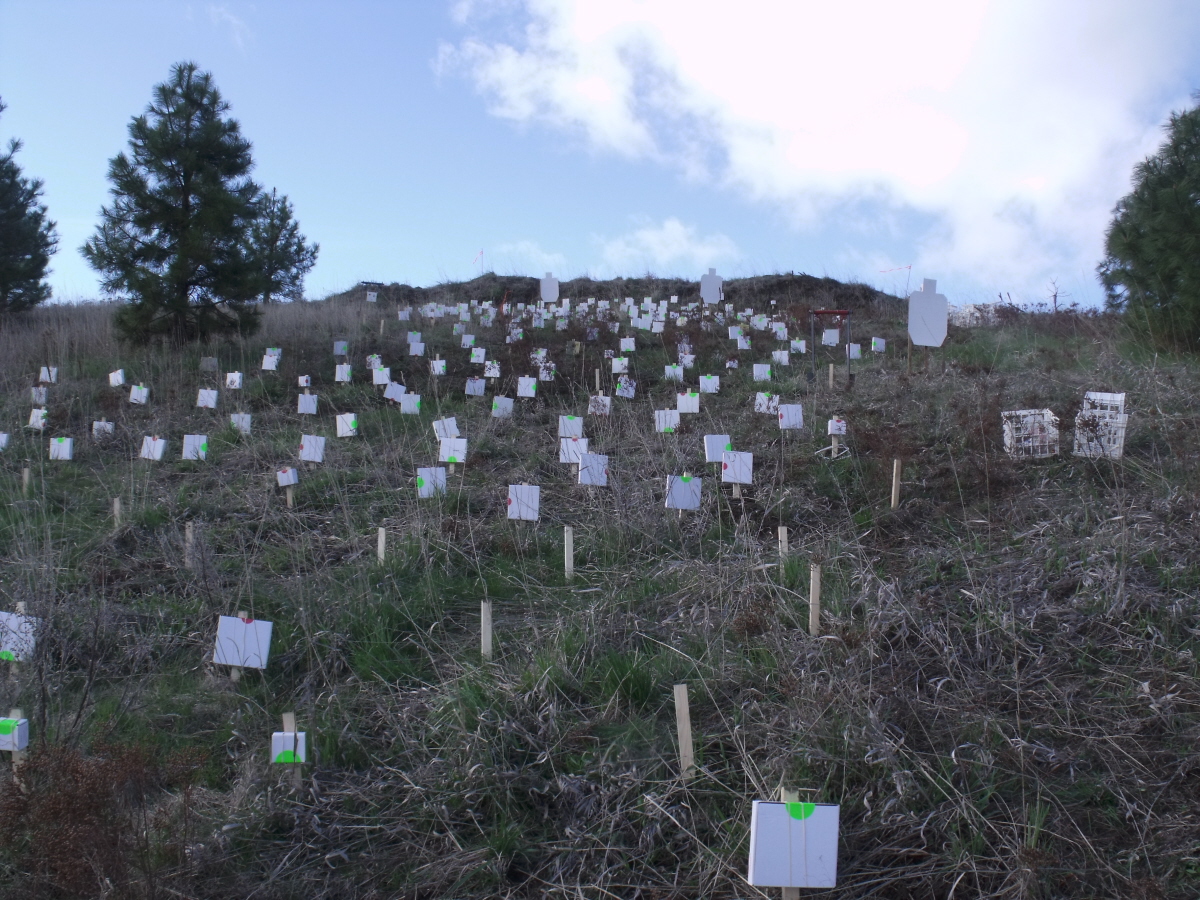 Photo by Rolf
Sunday afternoon was not a good day for me. I apparently only brought my "Bring It" on Friday and the very windy Saturday. But I spent Sunday afternoon making 8in circles around 7in targets. I wanted to know if it was me or my rifle or my ammo so I had Rolf step out from behind the spotting scope and give the trigger a squeeze. His first shot on a boomer I'd sent ten rounds towards hit the bastard and set it off. There was no doubt left. It was me.
My fellow Boomershooters were apparently having the same problems because there were still lots of undetonated Boomers up on the hill. I did hear some folks saying that they were hitting them but that they weren't going off. However, I only witnessed a handful that actually had holes in the corners, so I'm chalking most of those up to lack of proper caliber for that distance.
Michael Bane showed up on Sunday with his film crew to get some footage and interviews in for his show. I believe he stated the broadcast won't be until next January, but he did say he'd give us all plenty of notice of the actual air date. When it does air, if you tune in, one of the folks you'll see is our very own David.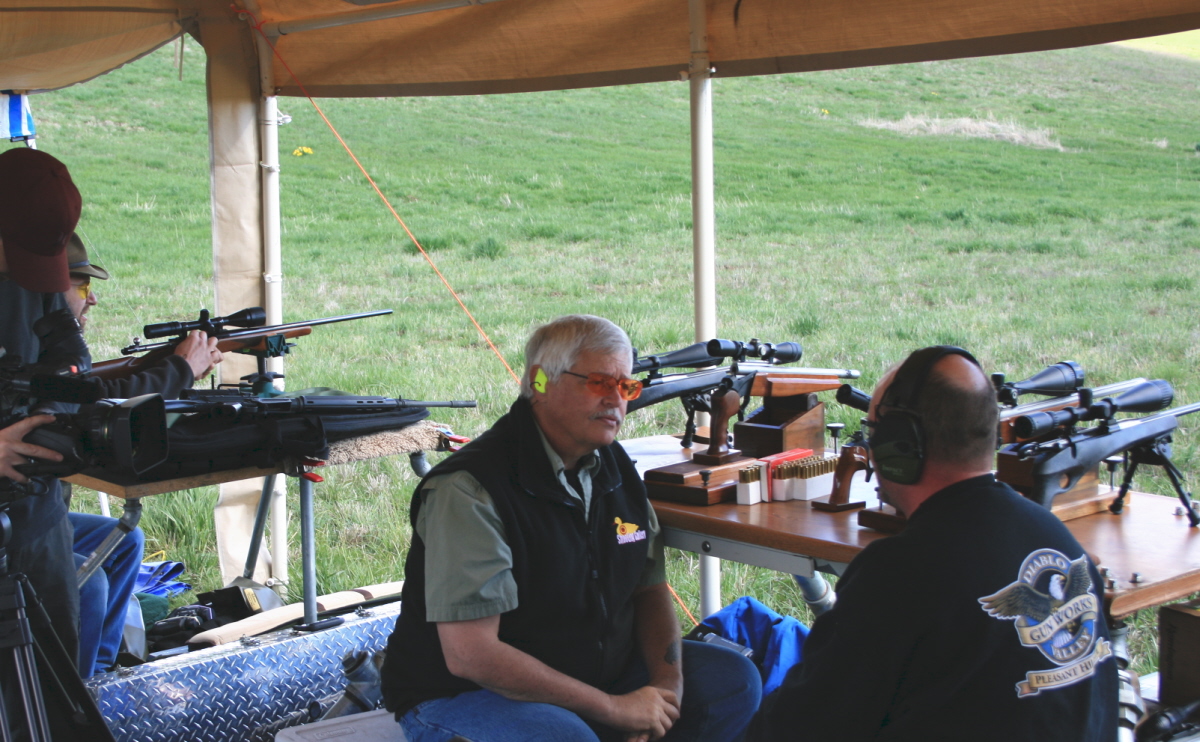 Photo by Dave from Michigan
Rolf spent Friday and Saturday helping build Boomers with Joe and the Crew, and he got a few special privileges, such as walking the "River o' Boomers" with his AR and setting a few of the undetonated ones off (aka: Boomerhunting).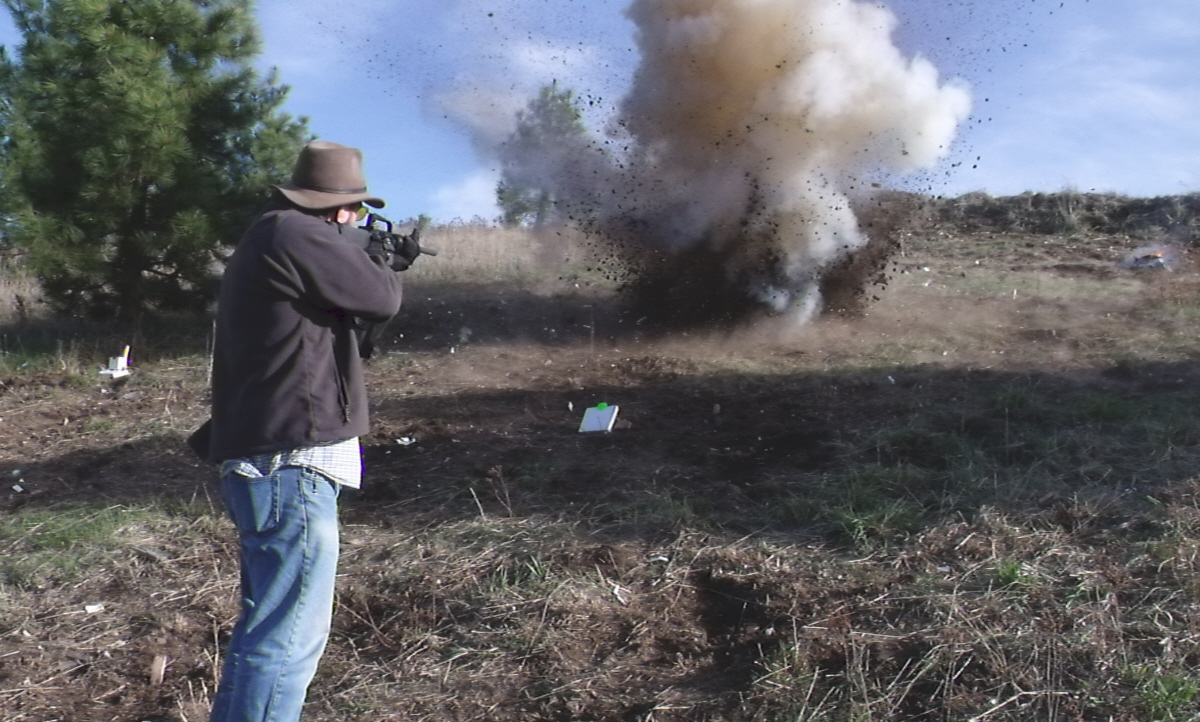 Photo by Rolf
There are plenty more stories to go along with these, though a lack of photographic evidence makes them more difficult to relate to folks who weren't along for the ride. I'm sure that when David gets rested up he'll have his own tales to tell.
But for now, just put it into your head that you must attend next year. Because Boomershoot is something that every gunnie should take part in. There are excuses as to why you haven't attended, but none of them are very good.
See you there next year!