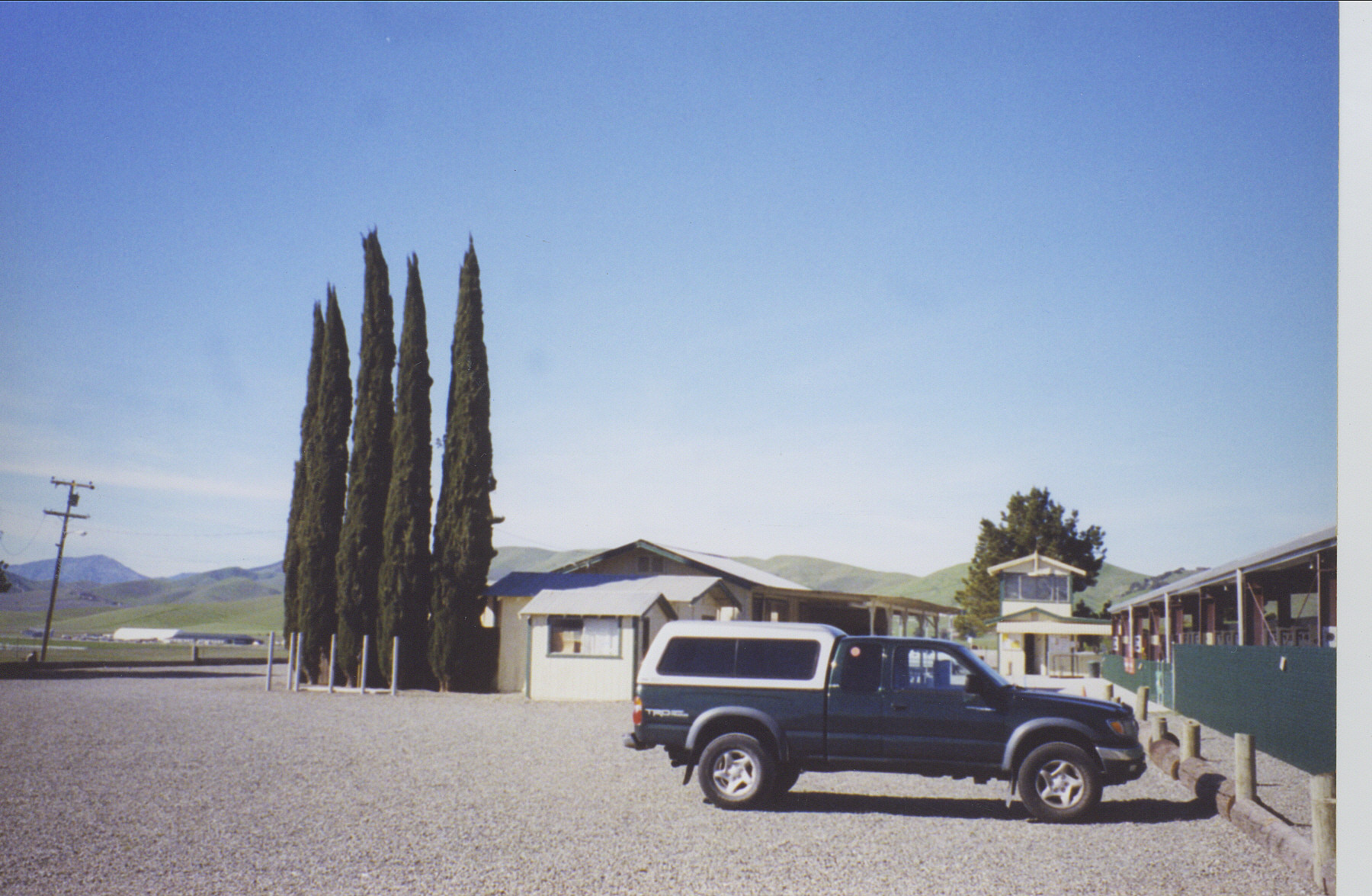 For Boomershoots past, I've packed my Toyota Tacoma pickup to the gills. That's fine when it's just me. But this year, I've got a passenger — the Packing Rat — and all his gear, as well as a spare shooting bench for Squeaky Wheel, and also I'm responsible for ferrying the two tent canopies for the six RNS shooting positions from RNS Firebase Blue in Tacoma to Boomershoot and back.
What to do? Well, obviously, the solution is to ditch the Tacoma and buy a full-size crew-cab-pickup with an eight-foot longbed and a tall
canopy. Much as I so want to do that very thing, I can't afford that right now.
Ergo, I needed a trailer.
Limitations arose. I'm REALLY short on space in the back yard, and I don't want the divorce that would ensue from parking an unsightly trailer in the driveway. So I was looking at these folding models (right). Cool, eh? Unfortunately, they're out of stock and unavailable until after Boomershoot.
After I whined about it to Phil, he did me a great service not only by finding me a suitable replacement at a great price on Ye Olde Tacoma Craigslist, but he also went and picked it up for me.
So here's my new acquisition. These first two pics are from the Craigslist ad. It's got the decking and tiedowns installed, as well as mounting brackets for 2×4 sideboards and the sideboards too! It also came with a spare set of wheels and tires and a motorcycle chock that mounts to the forward deck plate. (Heh. Now I have to buy a motorcyle.) Oh, and it folds!
Only drawback is it's red. I hate the color red on my personal possessions. (My mom and my wife together nicknamed me OC Dave because of this sort of thing.)
Anyway, I like blue, and this trailer's not blue. We'll have to do something about that. Not until after Boomershoot, though — I've gotta watch my budget. The very next thing I must do is have a tow hitch installed on the Tacoma. Les Schwab, here I come!
Below is my first trailer, safe & sound at RNS Firebase Blue. Thanks again, Phil!