With all our fingers and toes still attached, and cramps in our smiling muscles. You should have been there.
Here a few pix for now just before I collapse onto the mattress. They are all "clicken to embiggen" and taken by Dave from Michigan.
Myself ringing steel with The Hun Bastard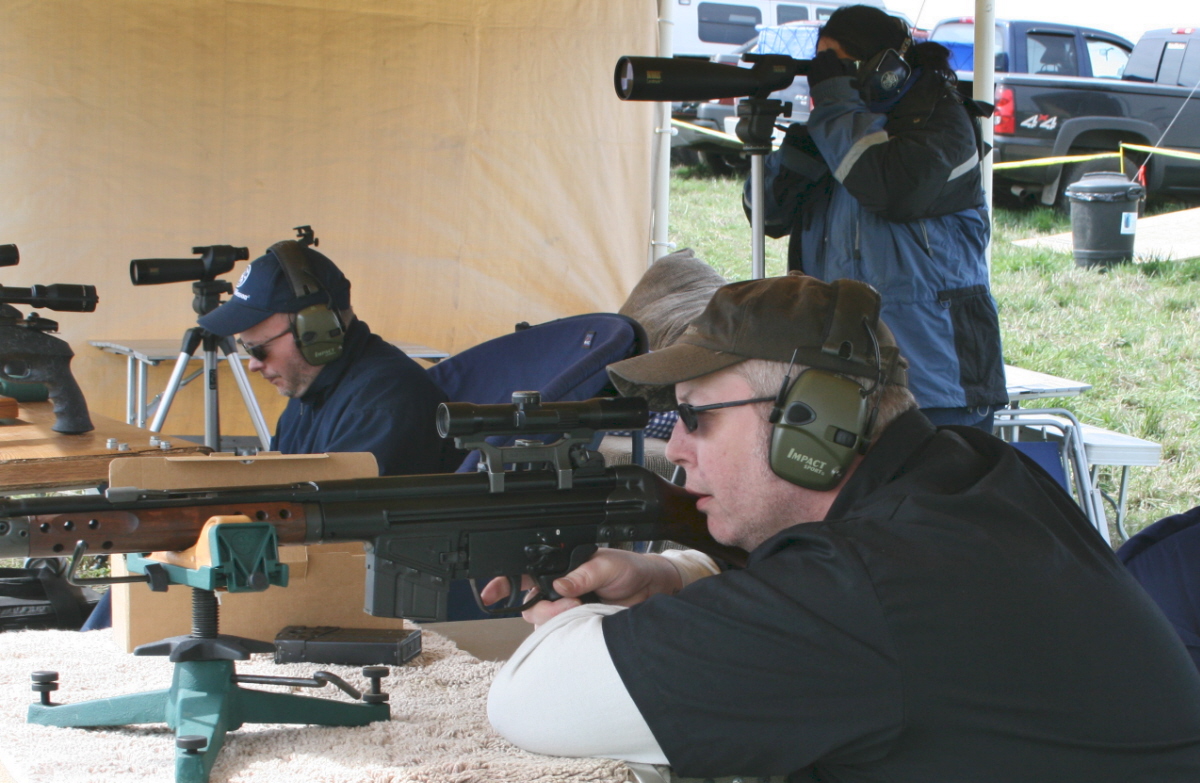 And then David with his row of T/C and Weatherby pistols (and that's not even all of them).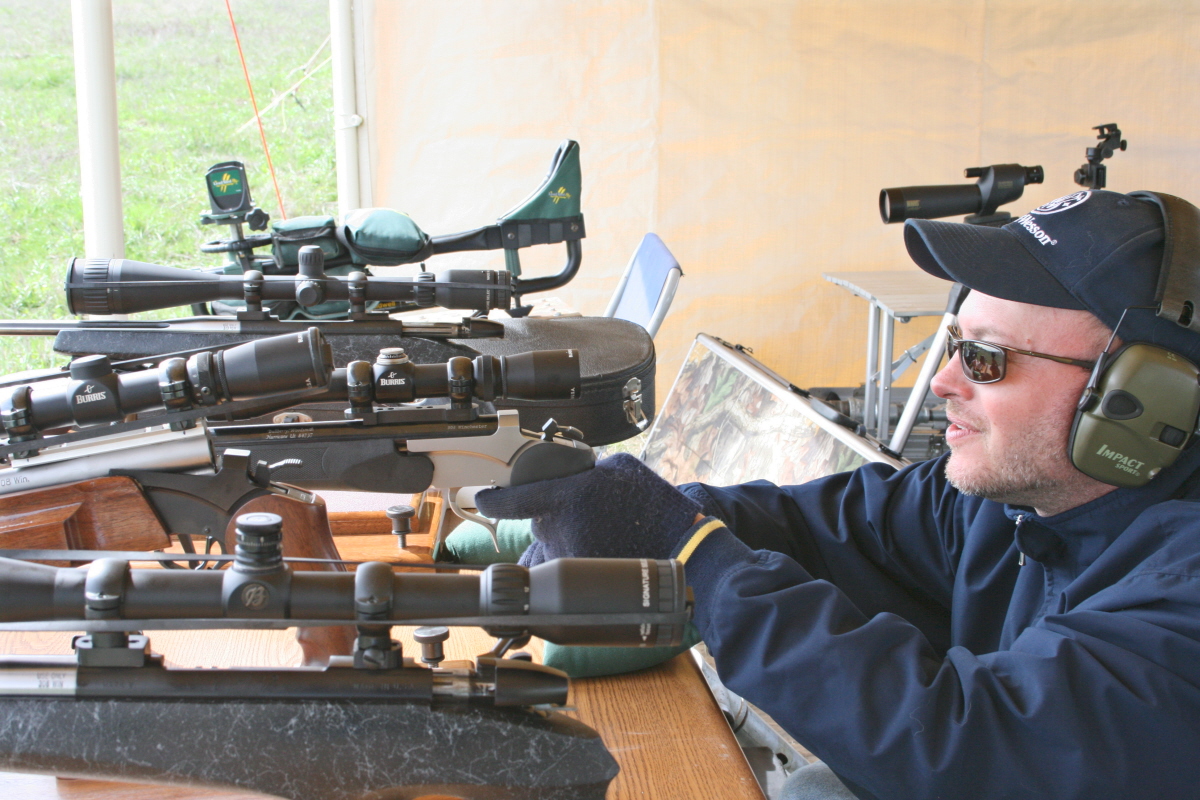 Dave from Michigan with his black powder Remington Rolling Block 45-70 whacking steel at 683yds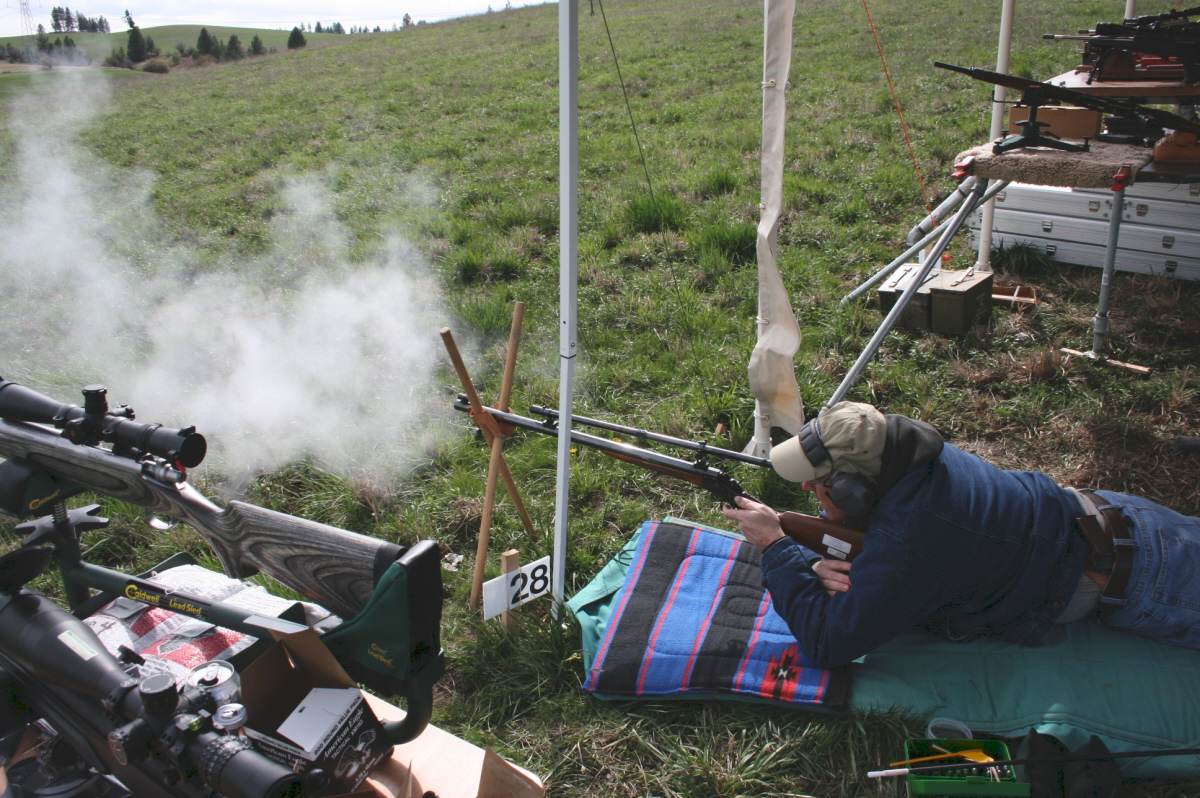 That isn't even the tip of the iceberg, but I've got a couple of hundred pics from two different photographers to go through, so I'll be back with more on Tuesday.
You really should have been there.