A delightful book worth seeking out is The Fantastic City by Amelia Ransome Neville, (link to free ebook, good luck on finding a hard copy) primarily for its humanizing nuggets of golden-state history ("Beckwourth, the explorer, lately returned from the Pacific Coast, sat near us and always ordered 'apple pie' for dessert"). But they'd be dull lumps indeed without her droll wit and often startlingly modern prose, viz: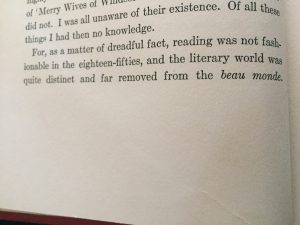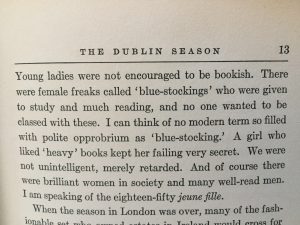 "There were female freaks called 'blue-stockings'…."
In a 19th-century memoir?
Love.
It.
Ever pick up a book, thumb it open, and become captured by a single phrase? That one did it for me.
That, kids, is what you get when the writer's in the later stage of life, a time of no fucks given, but perhaps many regrets.
Oh yes, regrets: "I am aware in this year of grace…":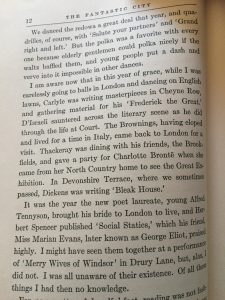 Which then segues into the passage quoted in this post's title, and initially excerpted above. Gives the whole excerpt another level of meaning, don't it? And this memoir of San Francisco was indeed completed in the certainly quite literate Ms. Neville's later stage of life. Writing in the 1920s, her voice is far from that of an 1850s jeune fille, but captures the requisite innocence nonetheless.
I came to this book via a reference to the enigmatic Blind Boss of San Francisco, whose Ravenswood estate lies but a few miles away from mine, and was the source of not a few of the hall trees that furnish our home. Fun stuff.
This is Ms. Neville (Heya Phil, y'all know the Rickards?):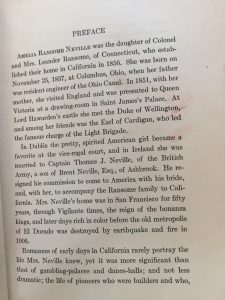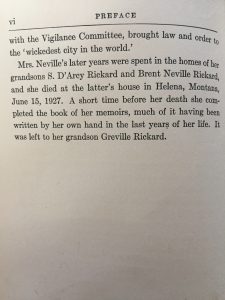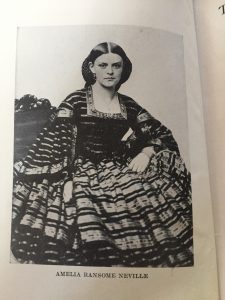 I'm convinced tables of contents were once intended as marketing tools. If you're not yet convinced this book's worth perusing, well, check out the contents: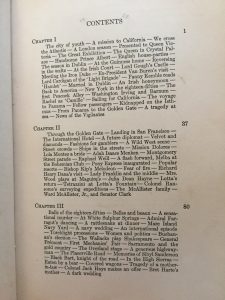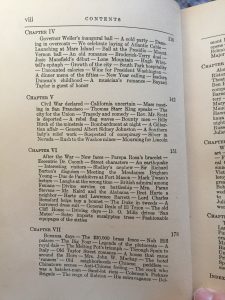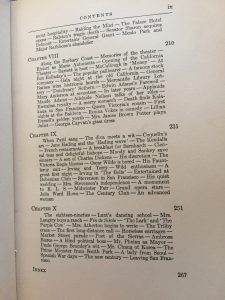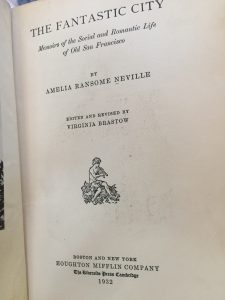 A belated Merry Christmas, everybody, and do let us know what lit'r'y treasures, or other things worth sharing, that you might have come across during our sort-of-hiatus.