It's actually made of iron.
Black Lives Matter meetings run afoul of library's policy

Library officials have told Nashville's chapter of the Black Lives Matter movement that meetings restricting those who attend by race aren't allowed on public property.

The decision has outraged Black Lives Matter members. But Nashville Public Library officials said they're following a library policy that specifies all meetings at their facilities must be open to the public and news media.

"The library didn't cancel anyone's meeting," said library spokeswoman Emily Waltenbaugh, referring to a Black Lives Matter meeting Saturday that has been moved to a church. "We're taxpayer funded. We have to be open to anyone any time."
Of course, since irony is to SJW's as sunlight is to vampires, they had to blame something.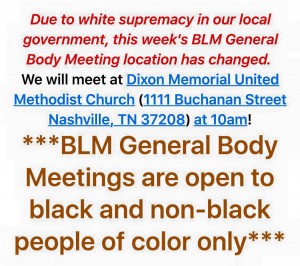 Don't think about that for too long. It's meant to only be understood by other SJW's and will shut down your synapses.