What's the Lead…for a B-17 flying by your house a few hundred feet off the deck?
The Collings Foundation's in town again (B-17, B-24, B-25, P-51) as they are every year, and geeking out like this is exactly why I bought a house in the glide path of the local airport.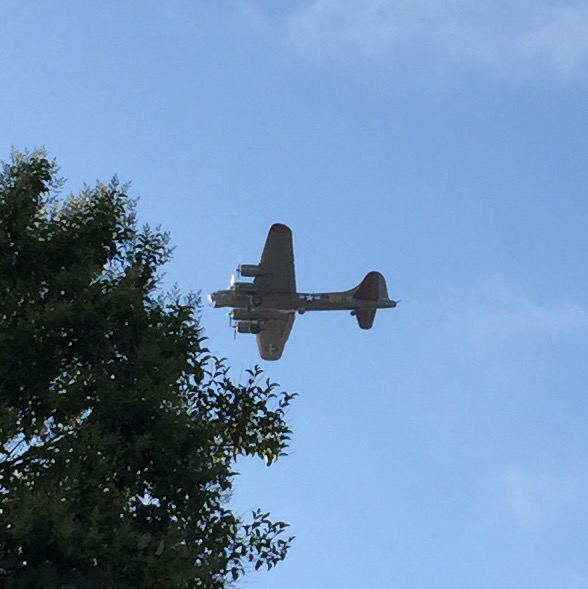 Tomorrow at 0830, after ten years of looking and not doing, the wife and I will finally be strapping in for a ride in Witchcraft.