That some of y'all are gonna get some snow.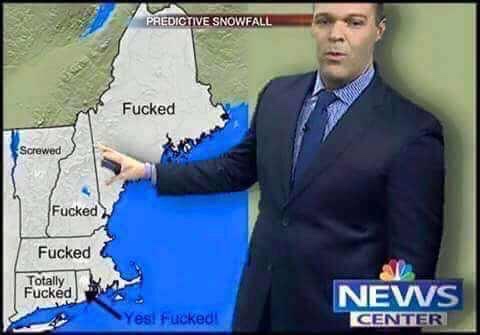 Well, Buddy's the Jeep's suspension and steering may be on its last legs and ready for a tear down, but I'd be game for one more go. Even if I had to tow him home.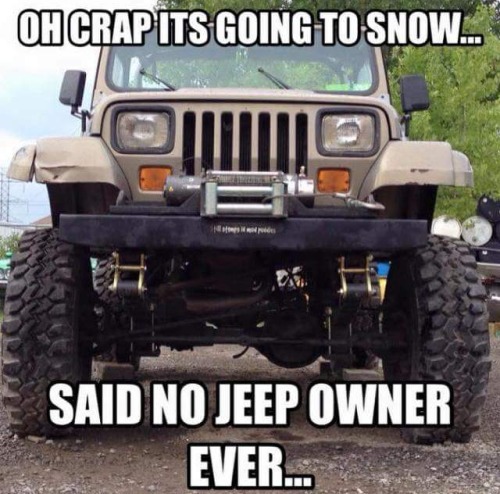 Actually, that last one isn't true. However, it's usually follow by the phrase "I'm calling in sick to work."
But in all seriousness, be careful folks.
And on a completely different note, any of y'all have any experience/insider knowledge about the Honda Element, good, bad or indifferent?