What do you get when you put me in a fully equipped welding fabrication shop and give me something like this pile of scrap?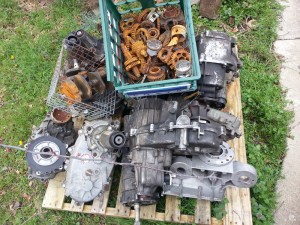 click to enlarge
Besides my wife looking at me sideways for a few days wondering what the hell I'm up to putting this crap in the back yard, you get this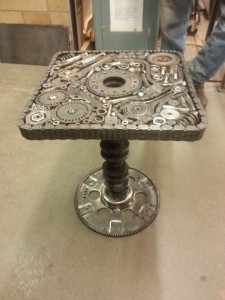 click to enlarge
The chain around the edge and the center piece are from a transfer case. The center piece is actually a planetary gear, and because the chain is welded to the edge and the rest of the parts are welded to the chain and not the part, the top spins.
Sadly, this one has to go to the school to auction off for their scholarship foundation. But I'll be making more to "supplement" my student-level income.