We're still working on the bumper rails for the Starbucks warehouse, and in fact will be working on them up through the first week or so of May, but last week the architect sent over another couple sets of plans for immediate build.
Things like this embed frame for a floor drain grate.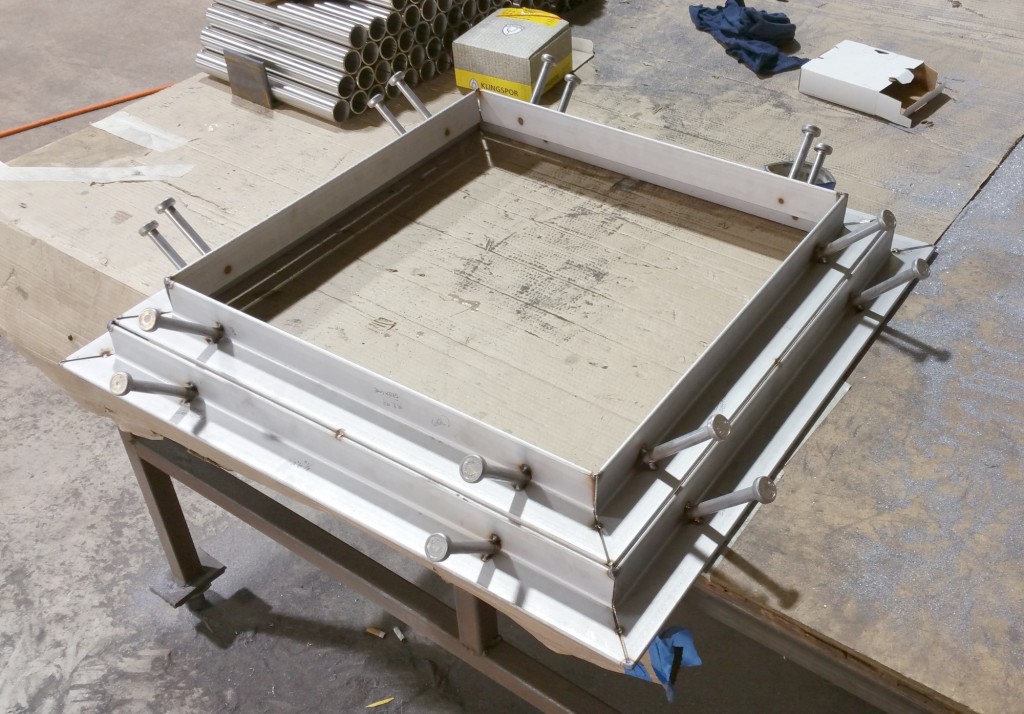 It's upside down, of course. The studs welded into the angles will help hold the assembly in the concrete. All stainless steel. I'm not sure why the material choice, so I thought it was weird enough to post about.