When someone who is black isn't "black enough" for someone of the "correct" political bent.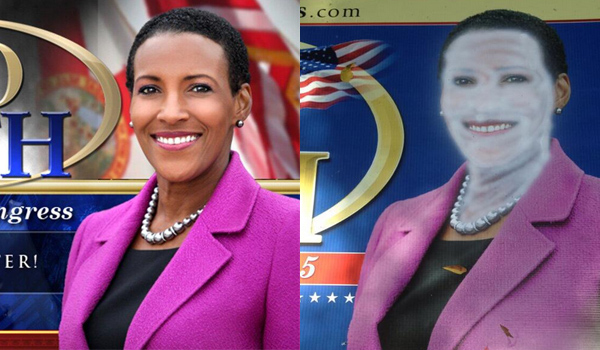 A Florida Republican congressional candidate's campaign sign was vandalized with whiteface paint last week in a district with overwhelmingly Democratic voter registration. The attack follows a string of bias incidents against black Republicans.

Glo Smith, who reports that she has also had a number of signs stolen, tells National Review Online she became aware of the racist defacement of an eight-foot-by-four-foot sign Tuesday. The sign was situated on private property in view of Interstate 10 in Jacksonville.
Normally, disagreeing with the politics of a black person means you're a racist. I think it was in one of the President's Executive Orders or something.
Must not count if you're black AND a Republican.