This one by the Pew Research Center
Political Polarization in the American Public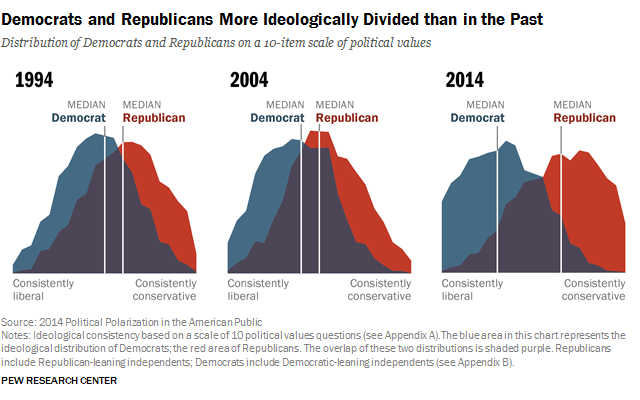 It boils down to more leftists wanting to live near leftists and more folks on the right want to live near folks on the right.
No shit, Pew. What with places being run by statist leftist turning into Detroit, what right thinking person would want to live there. DeBlasio and Emmanuel and dozens of other urban mayors want to take away your civil rights rights, but because leftists see it as lessening their responsibilities, they move there. Folks on the right see it for what it is and move/stay away.
I just hope this stupid study was privately funded.