Always be suspicious when the UN and governments are involved.
Given that the IPCC spends a great deal more thought on getting the propaganda spin right than on doing climate science, one should be healthily suspicious of what Engineer Pachauri is up to.
Christopher Monckton of Brenchley is suspicious about the Chairman of the IPCC Climate Science Panel, Dr. Rajendra Pachauri, finally admitting earlier this year that there has been at least 17 years where the has been no warming.
It is a good thing that Dr. Pachauri did finally admit it though. Otherwise this would be really embarrassing.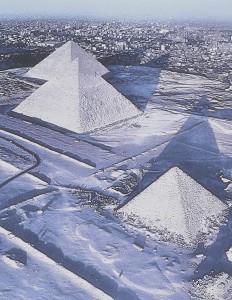 (click to enlarge)