The good days before "the middle class" were taxed to pay for the healthcare insurance of the "poor".
Make no mistake, that is what is going on here. The left seems to think that "the rich" will be paying the bills to fund Obamacare. But they are wrong. The rich do not need these health care insurance exchanges. They will either pay the fines or buy the cheapest insurance they can get away with and proceed to pay their doctors in cash.
These costs will sit right down on the chest of "the middle class" and and punch them in the face like Trayvon Martin did to George Zimmerman.
Tis a pity that so many of the of those actually in "the middle class" think that they will be exempt from their insurance costs increasing and won't pull out the gun and shoot.
Wait until this happens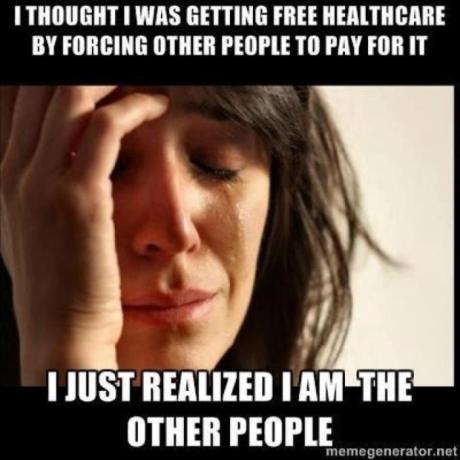 They will shit themselves.
And then they will continue to vote Democrat until that party can come up with some other bullshit program that makes them believe they will get something for nothing.